Civics in Real Time Podcast
New
Civics in Real Time is a weekly podcast about civic issues, ideas, events and concepts brought to you by the Lou Frey Institute of Politics and Government at the University of Central Florida.
Listen Now
Presidential Libraries Webinars
New
Join us this Fall for Professional Learning with the Presidential Libraries. Each month, we will partner with a different library to learn about historical events through a civics lens. Brought to you in partnership with FCSS and FASSS.
View Flyer
Updated Weekly!
Civics in Real Life
Civics is all around us. There is a lot to know about the government and how "We the People" interact with the government and each other. Let's help each other expand our civic literacy.
View Resources
Congressman Lou Frey: A Legacy
It is with tremendous sadness that we share with you the news that Congressman Lou Frey, Jr., whose name graces UCF's Lou Frey Institute, has passed away.
We encourage you to learn more about Lou Frey, Jr. here, as there is so much more to him than what we have posted here. You can also visit his dedicated page on C-Span, where a number of videos illustrate his knowledge of our political system, Congress, and his wonderful character and sense of humor. And check out this interview the Congressman did with a young student about civic education and public service. A really powerful short piece that says so much about his work and leadership.
Visit Some of Our Projects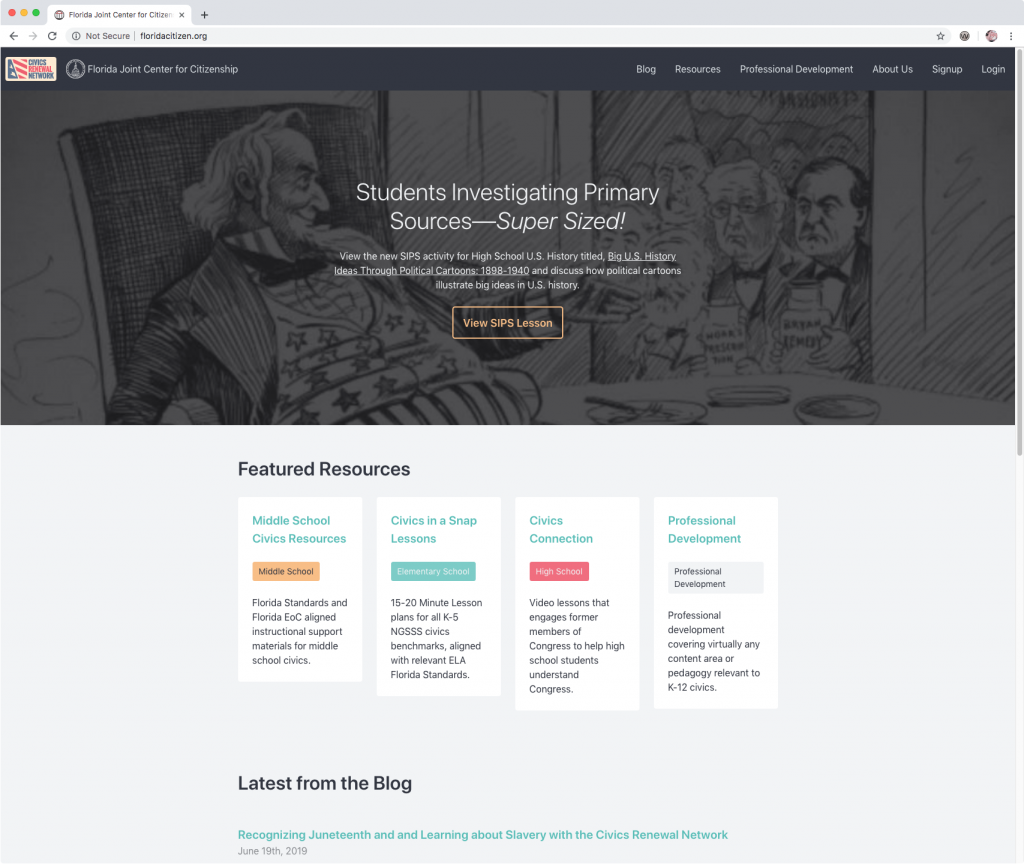 Florida Joint Center for Citizenship
Civic learning resources for teachers and students from Kindergarten through 12th grade.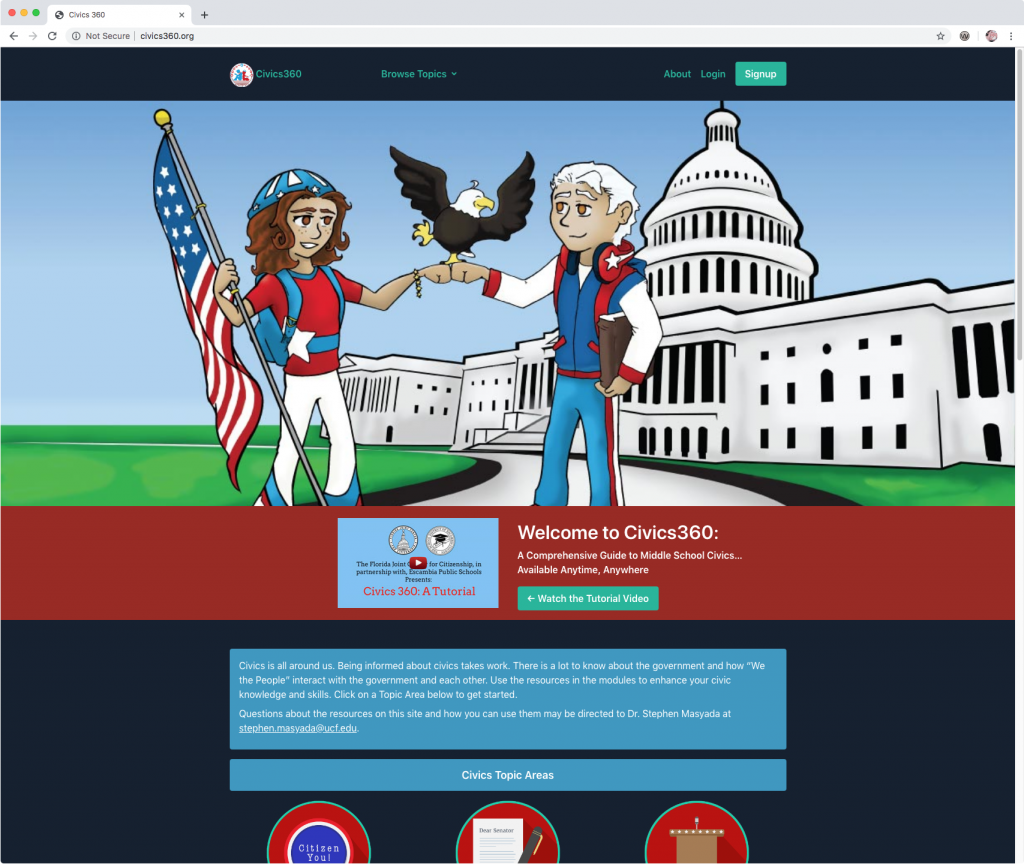 Student learning and assessment resources for middle school civics.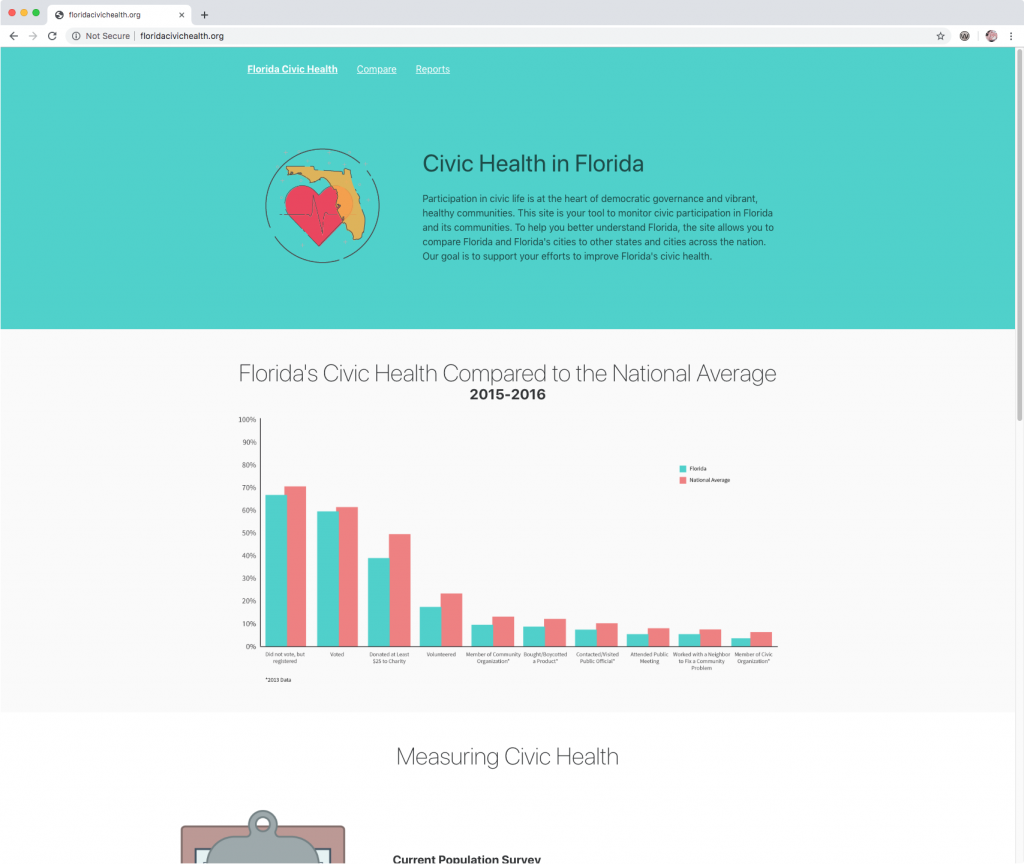 Explore the civic engagement in Florida and compare it with other states and regional areas around our country.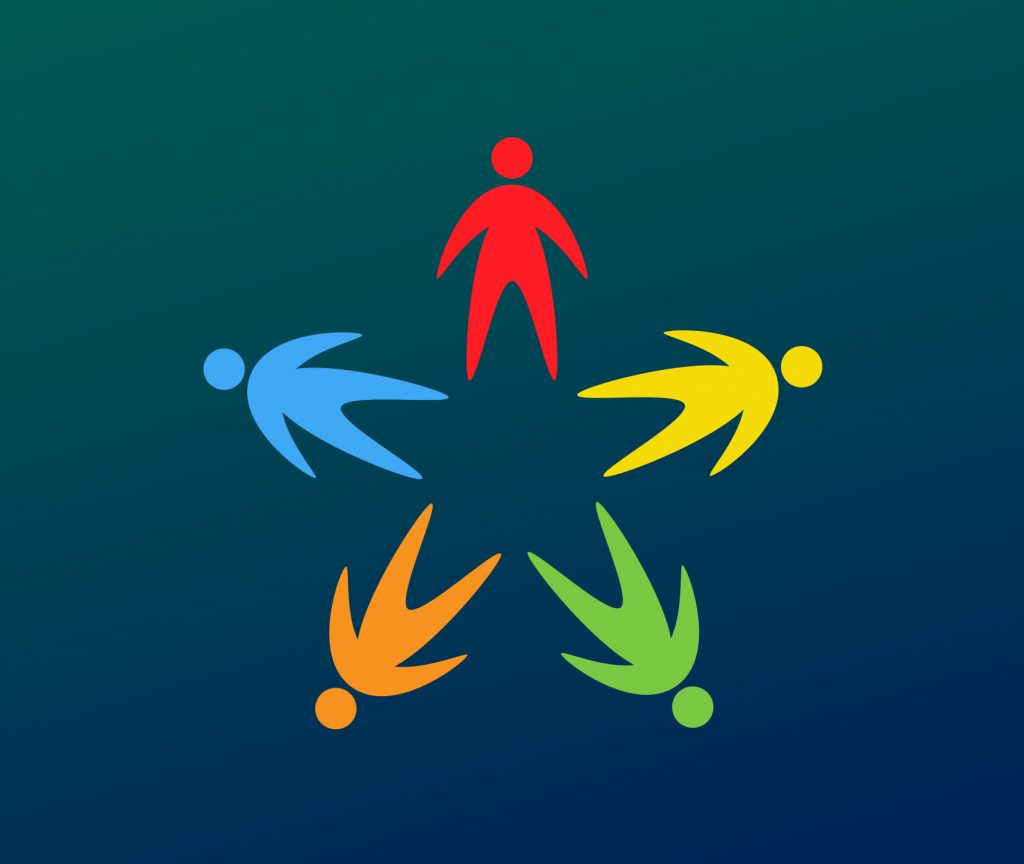 Partnership for Civic Learning
Continuous improvement in civic education through research, development and evaluation.