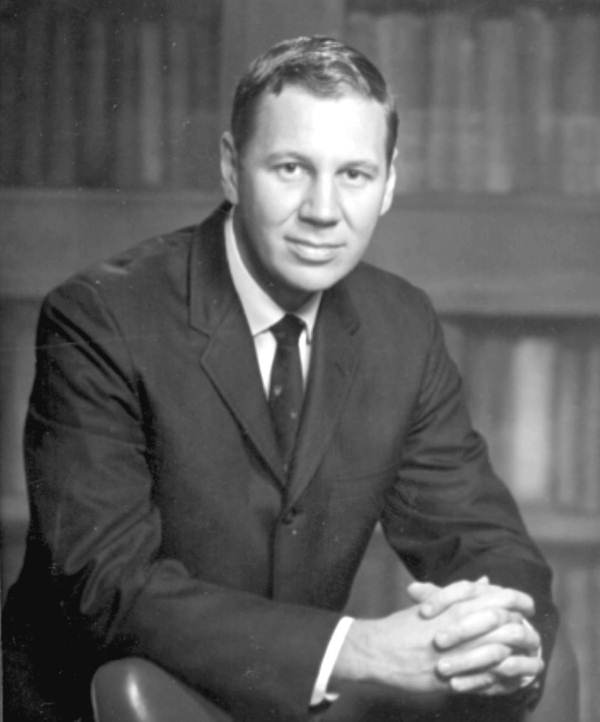 About Lou Frey, Jr.
Lou Frey served our country for most of his life, beginning his journey in 1955 when he enlisted in the U.S. Navy. He was on active duty until 1958, and then continued his military career until 1978, retiring as a Captain in the Navy Reserve.
In 1961, Lou became the Assistant County Solicitor in Orange County, Florida, and began his long career in public service and politics. Since that time, he served the people of Florida in many different capacities, including five terms in the U.S. House of Representatives from 1969 to 1979; he was a member of the Republican House Leadership in the 93rd and 94th Congress. Lou was dedicated to his Florida constituents, and they to him. In his last campaign, he received nearly 80% of the vote in a Democratic district. He was also a candidate in Florida for Governor and Senator.
Biographical Information
Public Service Background
Fact Sheet
---
The impact of Lou Frey's time in Congress, and his vision and leadership, can still be felt today in Central Florida. When it became apparent in the early 1970's that McCoy Air Force Base would be closed, Congressman Frey appealed to President Richard Nixon to let the City of Orlando take over the property for $1.00 and turn it into a commercial airfield. He then worked to get it designated as we know it today, Orlando International Airport.
Always thinking of Florida's future, Congressman Frey worked to halt a planned relocation of the Navy simulation organization, thereby preserving the integrity of what today is known as "Team Orlando." This great effort was recognized by his induction into the National Center for Simulation's inaugural Hall of Fame on March 26, 2014. The Orlando Business Journal analyzed Lou's roles in these two eventsin a May 2, 2014, article entitled, Lou Frey's Billion-Dollar Impact on Central Florida's Economy.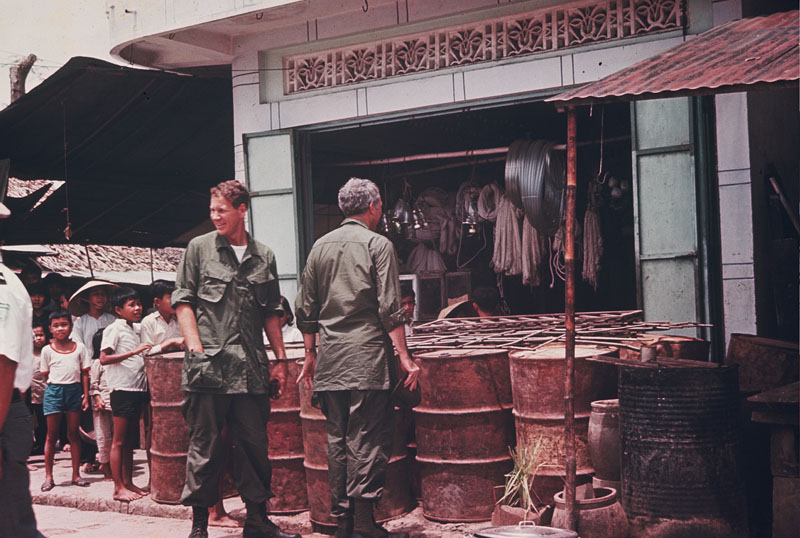 In recognition of the entirety and impact of Lou Frey's public career, the U.S. Association of Former Members of Congress (FMC) presented him their Lifetime Achievement Award on the floor of the U.S. House during their Annual Meeting June 17, 2015. This is only the second time that FMC has presented this award with the first honoree being President George H. W. Bush.
Congressman Frey was past president of the U.S. Association of Former Members of Congress, and in 2009 he was the recipient of its Distinguished Service Award. This Award recognizes a former Member of Congress who has shown an exemplary dedication to public service before, during, or after his or her time on Capitol Hill. He shares the honor with past recipients Gerald Ford, Thomas "Tip" O'Neill, Dick Cheney, Al Gore, Bob Dole, and George Mitchell.
Congressman Frey was also a leader on the baseball field, and in 2008 he was inducted into the Congressional Baseball Hall of Fame. He was named the Republican's most valuable player three times between 1968 and 1978, and helped lead them to eight victories in 10 games against the Democrats. He was known for his speed on the bases and as a defensive force to be reckoned with at shortstop. During his years in Congress he was such an enthusiast for the annual political hardball game that his picture was included on a Sears, Roebuck and Co. baseball card with Major League legend Willie Mays that celebrated the Congressional game. That card is part of a collection at the National Baseball Hall of Fame and Museum in Cooperstown, N.Y.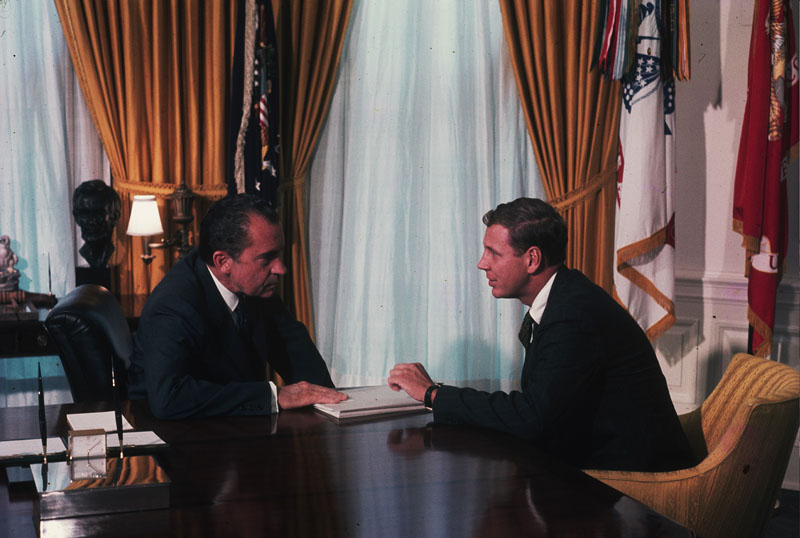 Though his impact has been long term and important to the state of Florida, it was Congressman Frey's dedication to the youth of America and his commitment to teaching them about public service that has marked his career. While in Congress, Frey was instrumental in involving young Americans in their government, and co-authored the 1969 report, Youth of America: Congress Looks at the Campus. The report called for the 18-year-old vote, draft reform, expansion of various student loan programs, opposition to repressive legislation against colleges where protests against the Vietnam War took place, and establishment of a Commission on Higher Education.
Additionally, he established a high school intern program where more than 300 students from his district who were elected by their peers, came to Washington for seven days to learn firsthand about their government.
He was the founder of the internationally recognized Lou Frey Institute of Politics and Government at the University of Central Florida which has become one of the most important institutes in the nation. The Lou Frey Institute is a nonpartisan nonprofit which promotes the development of enlightened, responsible, and engaged citizens. The Lou Frey Institute continues his work with young Americans.
Frey has edited and written two books on the Congress: Inside the House: Former Members Reveal How Congress Really Works and Political Rules of the Road: Representatives, Senators and Presidents Share their Rules for Success in Congress, Politics and Life.
Frey graduated cum laude from Colgate University in 1955 with Honors in English. He graduated with highest honors from the University of Michigan Law School in 1961, was a member of the Order of the Coif, the Barristers, and Assistant Editor of the Law Review.
He was married to the former Marcia Turner and had five children, seven grandchildren and two great-grandchildren.
Lou Frey passed away in 2019.  
Legislative Accomplishments
Sponsored the Balance Budget Resolution
Introduced and helped to pass legislation prohibiting dumping toxic wastes in the oceans
Co-managed the Space Shuttle Program on the floor of Congress
Authored the Drug Pusher Elimination Act
Introduced legislation aimed at helping families suffering catastrophic illnesses
Read More