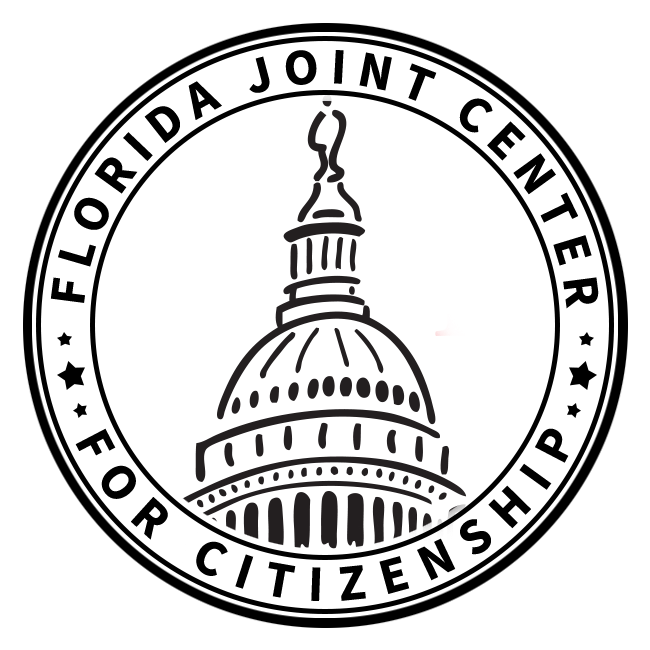 ---
K-12 Curricular Resources
FJCC works in partnership with Florida teachers, social studies district coordinators and national partners to develop and distribute K-12 curriculum resources to support effective civics instruction and improved civic learning. All of our resources are free and available for download on our website.
Civics360
In spring 2017, FJCC launched Civics360, a student learning tool for middle school civics. The site builds on the first civics review site developed in partnership with Escambia County Schools. Civics360 includes videos, readings in English, Spanish, and Haitian Creole, as well as short and extended practice assessments that help students and teachers understand student progress.
Professional Development
FJCC delivers self-pacing face-to-face, online and webinar based professional development to educators throughout Florida and beyond. Professional development programs are available on a wide range of civics education topics, including content, pedagogy and assessment.
Civic Engagement
We believe in the power of knowledgeable and actively engaged citizens. Through mock elections, school based service learning and community problem solving programs we work with national partners to provide teachers and students with hands-on experiences to develop important skills for citizenship..
Civic Literacy Resources
In partnership with the Lou Frey Institute, our Civics in Real Life series and Civics in Real Time podcast offer ways for teachers and students to engage with current trends and issues related to civics and government.
Digital Election Platform
In partnership with Kids Vote USA, our free digital election platform hosts mock elections during gubernatorial and presidential election cycles. It can also be used to support all school based elections, from student government to the homecoming court.